OHIO EQUAL PAY ACT
Rep. Kathleen Clyde (D-Kent) and Rep. Stephanie Howse (D-Cleveland) introduced Equal Pay Act (HB 330) in a Statehouse news conference which would be Targeting Gender Pay Gap.
This bill is  aimed at addressing the gender pay gap and bringing transparency to the workplace. The sponsoring legislators acknowledged that they are facing an uphill battle in swaying colleagues in the male- and Republican-dominated General Assembly.
Ohio women earn about 78 cents per every $1 made by men for similar work, according to the Women's Fund of Central Ohio's Womenomics report. The problem is compounded for minority women, with black women making 63 cents and Hispanic and Latina women making 54 cents per every $1 paid to white men.
The bill would require state and local governments to review their pay scales to identify possible occurrences of inequality, and would require state contracts or economic incentive funds to be certified with an equal pay certificate indicating female employees receive the same pay and opportunity as their male counterparts.
Plus,  it would prohibit companies from retaliating against employees for sharing salary information with other employees.
"We think that equal pay is a problem that needs solved now and we will be strongly pushing for this to be addressed right away," Rep. Clyde said. "We don't think we should continue to delay equality for women in the workplace."
Contact your Ohio House members and let them know that you demand gender pay equity.

Tell Donald Trump
Hatred is NOT Welcome in Ohio 
OIDO NO ES BIENVENIDO EN OHIO
Action Alert: Tell Governor Kasich to Veto Defunding of Planned Parenthood
TAKE ACTION
Call Governor Kasich TODAY at (614) 466-3555 and ask him to veto the legislation defunding Planned Parenthood.
November 17,  2015 Ohio's House voted 62-30 in favor of cutting off state funding for Planned Parenthood.
Planned Parenthood, with 28 sites across Ohio, is the primary source of health care for many Ohio women and young people, the large majority of whom have low incomes or live in medically underserved communities.
Ohioans rely on Planned Parenthood for a comprehensive range of health care services. This includes preventive health care services, such as well-woman exams, breast and cervical cancer screenings, vaccinations, and birth control. If Planned Parenthood is no longer able to provide these services, many Ohioans will go without needed health care, for a variety of reasons: They know and trust Planned Parenthood, as opposed to other facilities; alternative facilities are often too far and patients lack transportation; and the wait times for appointments at other facilities can be too long. And Planned Parenthood offers these services in areas of Ohio with a shortage of primary care providers willing to serve low-income and Medicaid patients.
TAKE ACTION
Call Governor Kasich TODAY at (614) 466-3555 and ask him to veto the legislation defunding Planned Parenthood.
Thank you for raising your voice to protect the health of low-income women!
Sincerely,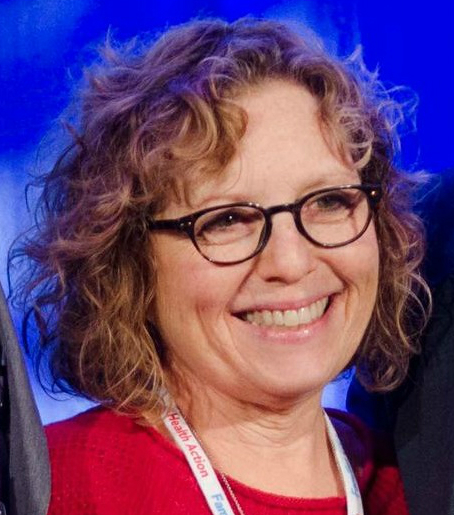 Cathy Levine,
Executive Director, UHCAN Ohio
 Health & Well-Being Reproductive Rights Violence & Safety
This third release in IWPR's series, Status of Women in the States: 2015, analyzes data related to women's health and safety, including health behaviors, mortality from chronic disease, access to reproductive health care, and exposure to violence.
Data is also highlighted on the accompanying interactive website, www.statusofwomendata.org, a tool for leaders and the public to access information at the state level. The site is also the most accessible, comprehensive source of state-level data on women of color in the United States. Visit:  www.statusofwomendata.org
Count Me In To Help NOW!
I want to join NOW and take action to bring women into full participation in society, exercising all privileges and responsibilities thereof in truly equal partnership with men. National, state, and local dues are $35; reduced dues $15 to $34. Join by linking to PayPal.